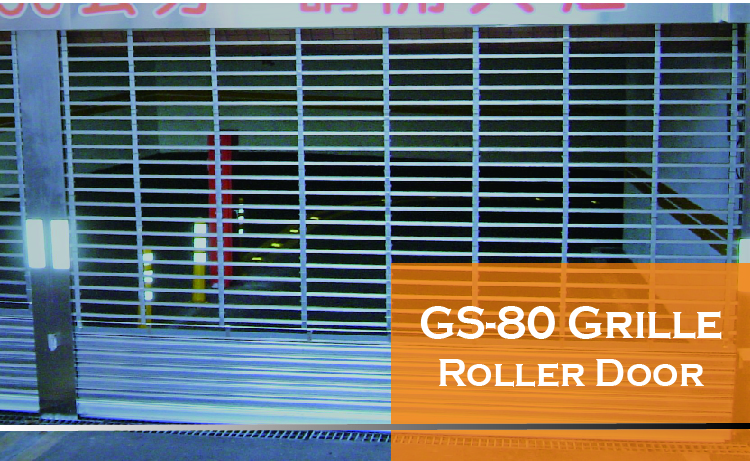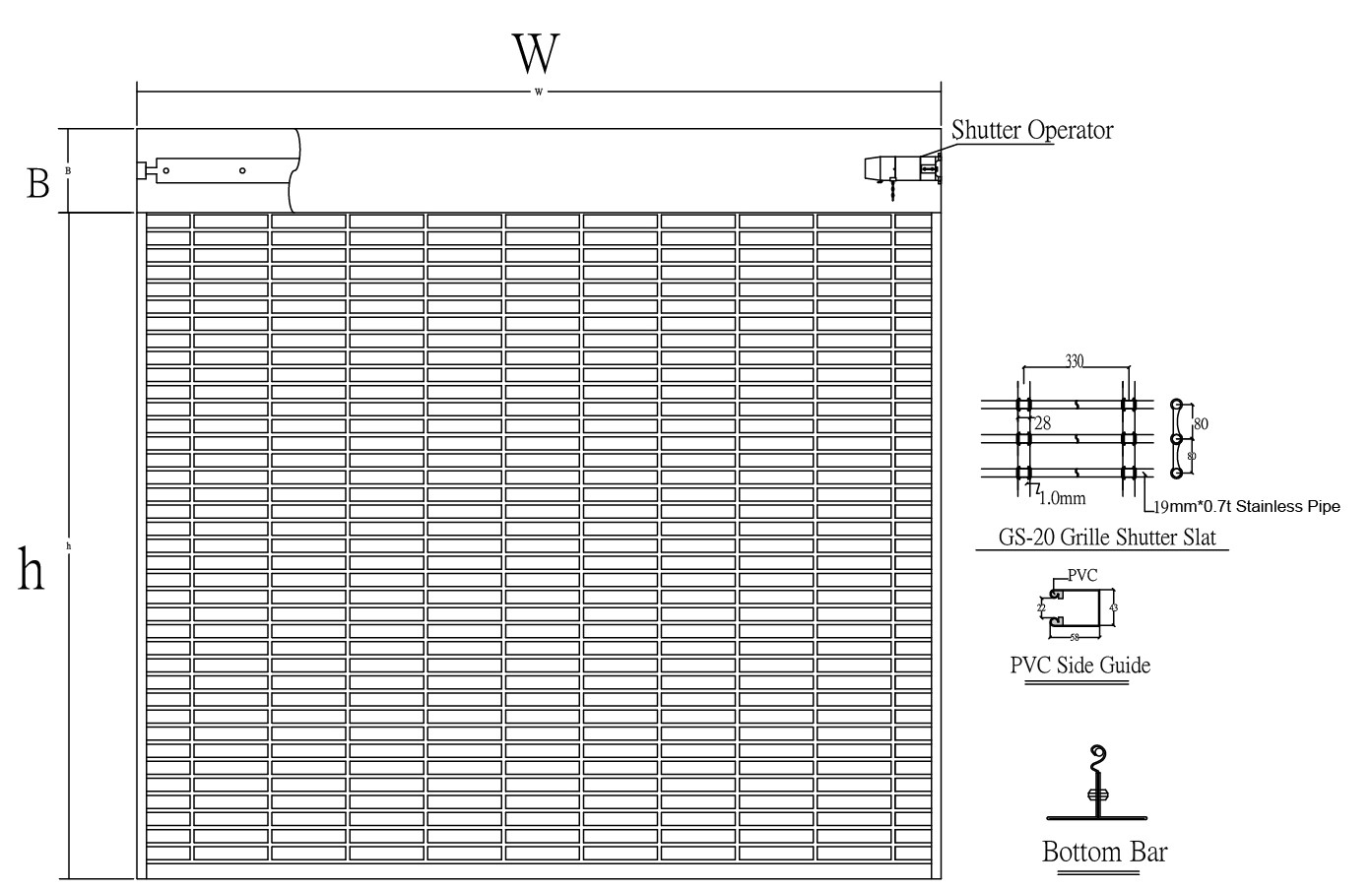 Advantages and Key Features
Safe, Fast, Noise-proof and Appealing.
Superior Quality
Uses #304 Stainless Steel slat, with the thickness of 0.7mm and gold surfaced stainless steel pipe.
Excellent Lighting
Great visibility indoors which doesn't cause the room turning pitch black. Natural lighting can be used from outdoors during the daytime, no need to turn on the lights, saving power.
Automatic Lighting
Includes lighting features and remote control accessories. When opening or closing the Roller Door, the auto lighting installations will actively switch on for 60 secs.
Great Ventilation
Natural ventilation which dissipates heat, prevents the room from turning stuffy hot.
Safety Mode
Used for shop fronts, office buildings to achieve a durable, safe and aesthetic function. Great visibility with clear views of the outside surroundings.

R-75 Product